Offer – Oleńka Ustka

For guest, there are avaiable free 1Mb internet (Wireless) and tvcyfra.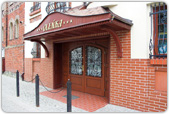 Oleńka is situated 100 m from the beach and 20 m from the ship yard. Tourists are attracted by historical location of the Olenka and its rooms furnished with taste and elegance. In Olenka we will make you feel like at home! The interiors will help you relax. The efforts of the Olenka owners to create a very special atmosphere make a visit to Olenka a unique experience each time.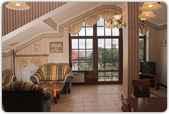 Marszałkowski Suite is located on the top floor of the Olenka. It offers a kitchen annex, a bathroom with a corner bath, bedrooms with a view to the garden and a functional living room (desk, sofas, dining table). A stylish interior and beautiful view to the ship yard will be one of the unforgettable memories collected in Ustka. The suite can host 4 adults (optionally 2 adults and 2 children).
A two-room suit includes a living room, bedroom with a king size bed and bathroom. There two comfortable sofas and stylish furniture in the living room. The guests can admire beautiful views of the garden. The suite can host 4 people ( 2 adults and 2 children).
A double room includes a bedroom and bathroom. It provides intimacy, comfort and safety that make the apartment a perfect resting place.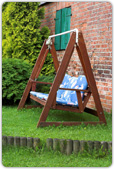 Our guests can use a guarded parking lot and rest in the garden a charming place away from the city's bustle. Olenka and all the facilities are constantly monitored. Garden furniture for adults and children and a grill bar are one of the attractions waiting for our visitors. Each room is equipped with a telephone, TV, radio and refrigerator. We provide facilities for children (baby baths, chairs and beds).
We hope that the stylish interiors and ultimate service provided in Olenka, will make Oleńka your favorite, a place that is a pleasure in which to stay.